We announced in April that we are expecting our first baby THIS month, eeeek…June 28th is quickly approaching you guys! I can't believe we will be meeting our son or daughter so soon! From the top and bottom of my heart, I want to THANK YOU all so much for your overwhelming love and joy for us! Justin and I have been surrounded by such an abundance of love, sweet wishes, and excitement throughout our pregnancy, we keep telling our baby how loved he or she is already!
We've been doing what probably every first-time parent does…cleaning, purging, painting, making a cozy space for our new love to join our lives and hearts! The house projects have ranged from getting our upstairs floors refinished, installing a few new windows, making updates we've wanted to do for years, refreshing our guest room for family who will be visiting, getting the outside porch area set for the baby and I to enjoy the outdoors, and sooo much more! It's amazing how this little soul puts things in forward motion! The nursery is coming together, a few more pictures to be hung and some details and we should be good! And just this week, the car seat was installed….which makes it feel very real!
For me, the preparation isn't just about our house to-dos but to also fully embrace this time with our first born; mind, body and soul.
We've been reading "GoodNight Moon" every night. Justin kneels down next to my side of the bed and we switch each night, "ok baby, daddy's reading tonight." We share stories about how much mom and dad love our music, and the significance behind songs that come on, "oh this song was when mommy and daddy started dating", we talk with the baby about our days and I love telling the baby when "daddy's home." Justin comes over and puts his hands on my belly and we wait to see if our love will respond to his touch and voice.
It's all been a fascinating season of life for us. Carrying and growing our baby is a precious miracle, one that I don't take for granted. We are truly blessed.
For work, I've spent the past several months planning ahead and getting as organized as possible for my upcoming maternity leave. When we found out we were pregnant back in October, I immediately started to think about how this spring and summer months would look for my business and for my life. It's funny because I used to prepare and coordinate sporting events around the world for over hundreds of people and know how important staying organized and working ahead is but for some reason when it came to planning for my own maternity leave the line was blurry with how it was all going to fall into place.
I didn't know how I would feel, how my body was going to keep up or respond with our growing baby. These questions were far more real and legitimate but I'm SO thankful to have had a wonderful pregnancy. The hardest part has been responding to new inquires that come through that I'm not available to document others' milestones as many are expecting and welcoming new babies! But I know how beautiful and important this time is for our growing family and I am excited to be fully present in this life-changing moment, I truly don't want it to pass too quickly.
Maternity Leave Dates: June 8th-September 4th
For my spring families– This week I'm wrapping up editing and delivering galleries of my last sessions. I'm also fulfilling post session ordering of Collections or Products to ensure my families have what they need before my leave. Being in touch and communicating is key here.
For my September sessions, I've scheduled what normally would be August session consultations in May which to me was the best plan so when I come back I can touch base and check in to make sure my mothers are absolutely set with everything they need to have a relaxed and memorable session knowing we've already discussed all the fun details.
Custom welcome packages I send to all new families welcoming them into the Meaningful Portrait Experience are packed up and labeled with shipping dates based on their session date to give families enough time to look through their Session Planning Guide and properly plan for their session. I knew coming back in September would be too late to do it all especially to give moms enough time to think about their family's session outfits or schedule Hair & Makeup appointments if they desire.
For October sessions, I've set up session consultations in September, again not wanting to come back and have to rush to schedule. Getting something on the calendar now, even if we need to adjust is only going to help me and my clients feel prepared. October custom welcome packages are packed up and labeled as well to be shipped either late August or beginning of September.
Session Details– All of my fall families have received their session details in an email in case they need to refer back to it for any reason while I'm away. This includes their session date, rain date, session location (if known or discussed), time frame of session so Hair & Makeup can be booked properly, if desired. My clients are aware that I will be checking email here and there so I've encouraged them to email me with any questions they have, just knowing I would be delayed in my response time.
Out of Office– I have my maternity leave dates listed in the signature on my email and my email autoresponder ready to go. Unfortunately, inquires that come through my website can't generate an automated response so I will be checking my email sporadically when possible. I'm also planning on linking my last journal entry about my maternity leave to my out of office as well.
Calendar Reminders- I've set up reminders for all consultations, shipping dates for custom welcome packages, business reminders, you name it. Getting these notifications on my phone while on leave is going to help so much!
Final communication- One final note, email or newsletter email (I haven't decided what's best yet) will be sent before I officially start my leave on Saturday.
Social Media– My vision for Social Media is to pop in and out. Really no set plan here. My social media accounts will be quieter and I don't want to put any expectations on myself to stick to any schedule. I have looked into scheduling a few Instagram posts using Planoly but I consider myself an "in the moment poster" meaning I have to feel it, write it, and share it right away, so pre-writing and scheduling posts hasn't been my personal choice up to this point. We shall see :).
A Gentle Reminder:
I remember looking at and planning the month of May and saying to myself "how am I going to get through it all" but somehow we get it done! I guess this is something I need to keep reminding myself when our baby arrives, somehow it always gets done (wink, wink, SMILE). Am I right!? Ladies, we ROCK, just sayin'!
Love you guys, we can't wait to share our happy news soon!
xo,
Anne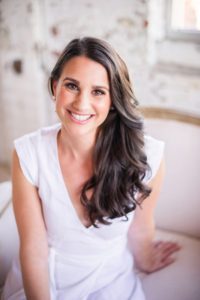 _______________
Anne Miller is a Connecticut based natural light photographer specializing in maternity, newborn and family photography. She believes the past is worth preserving and dedicates her craft to tapping into the longevity of family roots.
For booking details, please inquire above or email anne@annemillerphotographer.com
Anne is currently booking into December of 2018. Available for travel.
Let's connect on F A C E B O O K | I N S T A G R A M | P I N T E R E S T
Join my Email Newsletter Community: Sign Me Up!