What's better than starting a new week with a little dose of motivation :)!
It's crazy to think that four years ago last week I went WAY out of my comfort zone by attending a Beginnings Photography Workshop hosted by CT wedding photographers Ashley and Chris of Ashley Therese Photography. I remember how much I debated if I should even sign up. I remember the million and one excuses I made for myself why I should NOT attend. "I'm not there yet", "I'm too busy", "I'm scared", "this is a workshop for more established photographers". Oh I came up with every excuse in the book to let this opportunity pass.
Well, guess what!? Four years ago, I was inspired. I gained motivation, fire, confidence and determination to make it happen. I met some incredible photographers who have become friends and supporters over the years. I put myself out there in a way I hadn't done before, stepped outside of my comfort zone and took a big chance on my future. Thirty-three pages of notes later (no joke) I entered a new phase of building my business.
This workshop shifted my mindset and changed the game for me, hands down this was my driving moment. I think when you realize your lifelong passion and hobby is your future career, it's a pretty intense, scary, and glorifying moment. Especially if you're someone who like me had been seeking and praying for a greater purpose through my work.
I drove home that icy, freezing February night so overwhelmed and flooded with emotions. Pulling into the driveway, Justin was there to greet me. I don't mean to sound so dramatic, but I will never forget walking through the door and collapsing in his arms; finding it hard to catch my breath as the tears poured down my face. The realization of what this day meant was a lot to take in. Knowing how much work I had done to get here, knowing how much work I had ahead of me while maintaining a hectic schedule with my full-time job and second guessing my ability to make it happen were just a few of the flooding emotions I can still remember feeling.
With all that, I committed- never looking back. I knew I wanted it, all of it.
Baby Steps
I smile looking back at the answers from my workshop registration questionnaire (yes I still have it). I didn't have a business name. I made my own business cards to give to the other photographers attending. At the time I was shooting events, birthday parties, headshots for friends and family for free. I gained the confidence to create packages, became a legal business, and signed up for a free online blog to begin to showcase my work and started to put myself out there.
I felt a great deal of satisfaction publishing a blog post in the early mornings before driving into work. I received such encouragement from my community and felt truly supported with each post and photograph I shared, it motivated me to keep growing.
The Beginnings Workshop opened the door to so many amazing opportunities and little-by-little the pieces started to slowly come together.
Two years later, I finally felt ready to go full-time with my business. And guess who was my first phone call to share the news!?! I couldn't WAIT to tell Ashley the time had arrived. I love re-reading the blog post she wrote about when I called her that day, I still can't believe she was writing about me!
It's crazy how one decision can lead us down a path to where we are meant to be. I often think about the what if's…what if I didn't sign up, what if I let my fears and doubts get in the way, what if I let my excuses interfere. I truly wonder if I would be here today, doing what I love, living a life that is wholesome, purposeful and fits me best. I was the biggest skeptic, the biggest doubter in this process but over time, I broke down my own barriers and pushed through, proving to myself that it's never too late.
Are you nervous about making a change in your life?
Are you unsure where to start?
Do you doubt that leading a different life is possible?
I was there too. My hope is to encourage and support those who are seeking change, sometimes all we need is a sounding board. My inbox is always open, feel free to email me at anne@annemillerphotographer.com, I would love to hear from you!
Here are some keepsakes from the workshop. I'm the one frantically writing notes wearing the striped sweater :).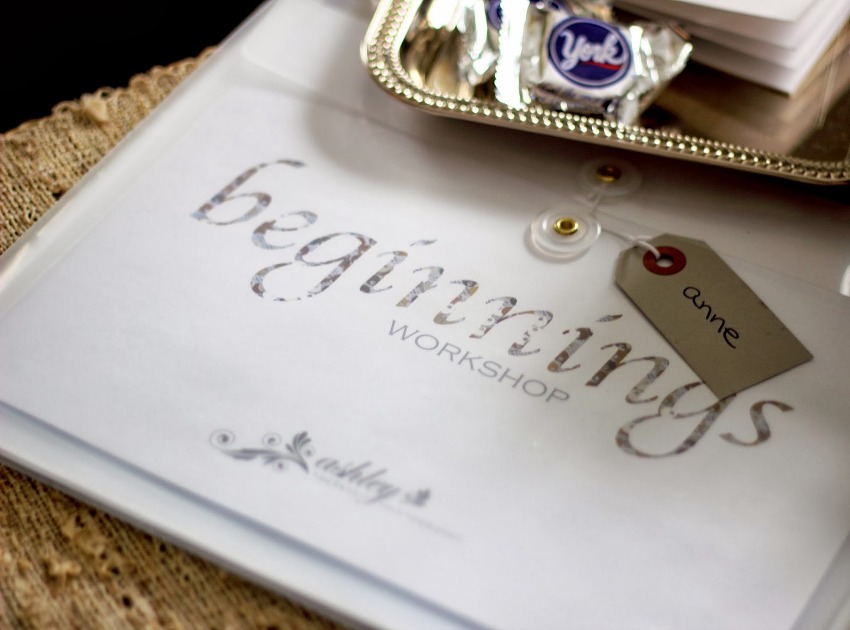 Photos below were taken at the Beginners Workshop with permission to share. Images by and copyright of Ashley Therese Photography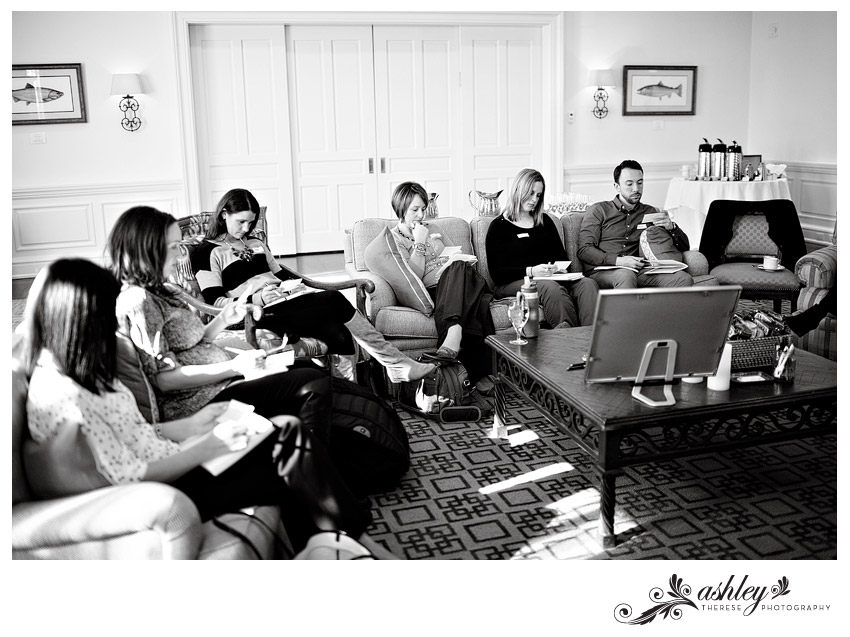 _______________
Anne Miller is a Connecticut based natural light photographer specializing in maternity, newborn and family photography. She believes the past is worth preserving and dedicates her craft to tapping into the longevity of family roots. With over 13 years of professional Television Production experience at ESPN, Anne blends her production background into her photography, the perfect storm of two creative crafts coming together to tell your story.
For booking details, please inquire above or email anne@annemillerphotographer.com
Anne is currently booking into Fall of 2018
Let's connect on F A C E B O O K | I N S T A G R A M | P I N T E R E S T