I had been looking forward all winter to reconnecting with this beautiful mother! Our original session date was postponed due to weather but boy did we luck out last week with a gorgeous evening on the beautiful Rhode Island beaches where the session took place.
Katie and I met back in the fall at a mutual photographer friends going away party. We actually sat next to each other over dinner and conversation not knowing at the time that we were both in the very early weeks of pregnancy and our due dates were only a few weeks apart!
When she contacted me about reserving her Maternity Session, I had no idea she had been following my work and felt honored not only because she is an incredible wedding photographer but to be able to capture this special time in her family's lives as they looked forward to welcoming a baby girl in July!
I can 't wait to share more from her maternity session but for now, here's a preview. This image was the very last shot of the session, deep into dusk. And I honestly didn't think we had enough light to make it work. But it was magic, the grass, the wind, and this glowing mother who was up for my request to capture one last shot! I'm so glad you have this one Katie, you are a stunner!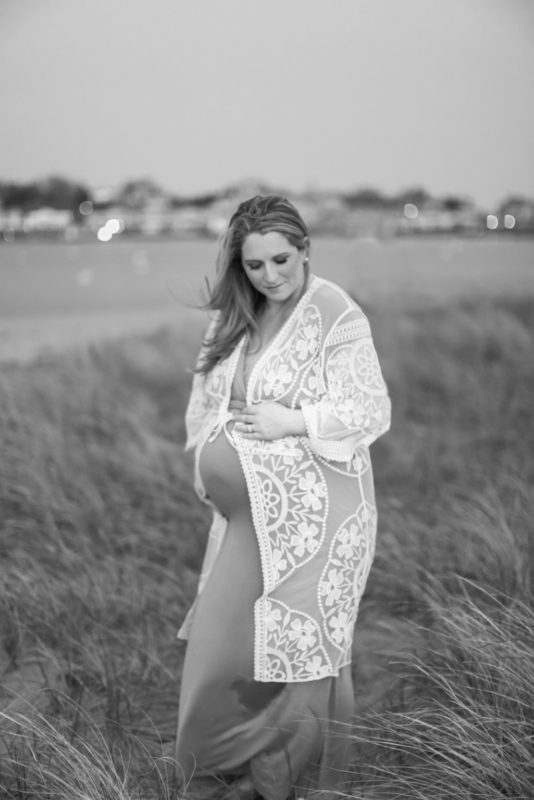 _______________
Anne Miller is a Connecticut based natural light photographer specializing in maternity, newborn and family photography. She believes the past is worth preserving and dedicates her craft to tapping into the longevity of family roots.
For booking details, please inquire above or email [email protected]
Anne is currently booking into December of 2018
Let's connect on F A C E B O O K | I N S T A G R A M | P I N T E R E S T